Payment Policy
For your own convenience, Mokakos Coins offers you the following payment methods
Ways to pay
Cash on location
Cash on delivery (courier)
Bank deposit
Credit/Debit card
PayPal
Cash on location
You can choose to come by the store and pay at hand for your item. It will be great to get to know you!
Cash on delivery
Buying online does not mean you have to have a credit / debit card! You can simply pay for your purchase on delivery, the courrier will collect the amount of your order.
Bank deposit
You can deposit the amount of your order on the account of our company at EUROBANK bank. You must enter your full name in the bank deposit so it can be confirmed.
For faster execution of your order, you can send us the Bank's deposit by e-mail to 
[email protected]

ΙΒΑΝ Account Number
GR 4102603820000560100607896
Credit/Debit card
The payment process is completed by EUROBANK bank, which forwards you on the Bank's Secure Page for clearing your payment. The card can be either credit, debit or prepaid. Accepted cards are shown below.
All payments made using a card are processed through the "EUROBANK e-Commerce" electronic payment platform and uses TLS 1.1 encryption with Secure Sockets Layer (SSL) encryption protocol.






PayPal
We offer our customers the opportunity to pay their purchases through the safe process of PayPal.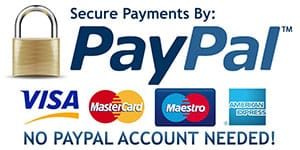 Taxes
The listed prices include VAT where/if it applies.
Stock availability on processed order
There is a limit of 15 minutes from the moment you commit to purchase a product from our store. If during this time you have not completed and paid your order (eg via PayPal) the product is released from your order and is available once again for purchase.
Shipping Policy
For your own convenience, Mokakos Coins offers you the following shipping methods
ELTA Courier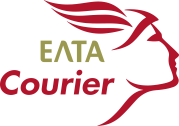 Your order will be delivered to you via the courier company of ELTA Courier, with a delivery time depending on the delivery address and product availability. Indicatively from 1-3 business days from product availability.
In case of further delay, please contact us by E-mail or 210-3003383.
If your order can not be executed for reasons of force majeure (bad weather, strikes, etc.), we will contact you directly.
All shipments are sent in the form of registered parcels; at the receival of shipment information, you will also be sent the Transport Shipment Number to trace the package.
More information
For foreign missions we cooperate with the courier companies of ELTA Courier and EMS. We have secured you the lowest possible shipping rate.
Notes: The delivery address of the order can not be changed once the order has been processed. All deliveries require a recipient signature. In the absence of the recipient, the courier will leave an alert note.
If you wish to receive your order from an ELTA courier store, please state it in the order's comments or contact us before completing your order.
Shipping cost
If you choose to send your package using ELTA Courier service there are going to be the following shipping fees :
Center of Athens, Attica 2€
Outside the Center of Athens, Attica, rest of Greece 2,5€
In case you want to pay on arrival there is an extra cost of 1,8€
For international shipments you must first come in contact with us by E-mail or by phone at (+30) 210-3003383.